12.01. 2023  |  Hof, Germany
Our major partner Epsilon (https://www.epsilon-telecom.de/) inaugurated the Hotspot by Epsilon platform at the beginning of 2023, enabling the sharing of knowledge and expertise from the world of telecommunications and IoT (Internet of Things) among its partners.
Epsilon is one of Europe's leading telecommunications service providers and is headquartered in Munich, Germany. The company specializes in high-speed Internet, data center, WAN and many other services. In order to offer these quality services, it works with a number of partners, including premium partners.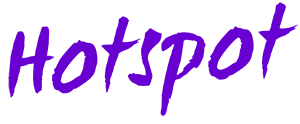 COMVERGA has become one of the Epsilon Premium Partners. It can thus share its experience, knowledge and solutions with dozens of companies in the telecommunications and IoT space at Hotspot by Epsilon and strengthen its position as an industry expert not only in Germany.
The platform offers many useful articles and videos with different topics, while also presenting these topics on social media.
This makes COMVERGA a little more visible again!