Rich Communication Services, shortly RCS, is a new technology that brings an improved form of text and multimedia communication. RCS was created to replace SMS and MMS, which are still the most widely used form of text communication. RCS allows users to share images, videos, audio files, and other multimedia content in real time, just as with chat applications.
There is huge business potential in RCS to reach customers more effectively and encourage them to interact. Moreover, preparing and running an RCS campaign is much simpler than it might seem. It also allows you to integrate with calendar and payments, send and receive larger files, and improve the clarity of conversations. Another important benefit of RCS is security. RCS messages are encrypted on the sender's device and decrypted on the recipient's device.
RBM (RCS Business Messaging), the business version of RCS, allows companies to send richer and more interactive messages to their end customers. This enables them to improve customer experience, marketing campaign results and productivity. In addition, businesses can use automated chatbots to answer common customer queries, improving the speed and efficiency of communication.
Multimedia bidirectional
communication
Delivery to standard
SMS client
Significantly higher read rate
compared to SMS
(up to 11x higher read rate)
Up to 8 000 characters
in one message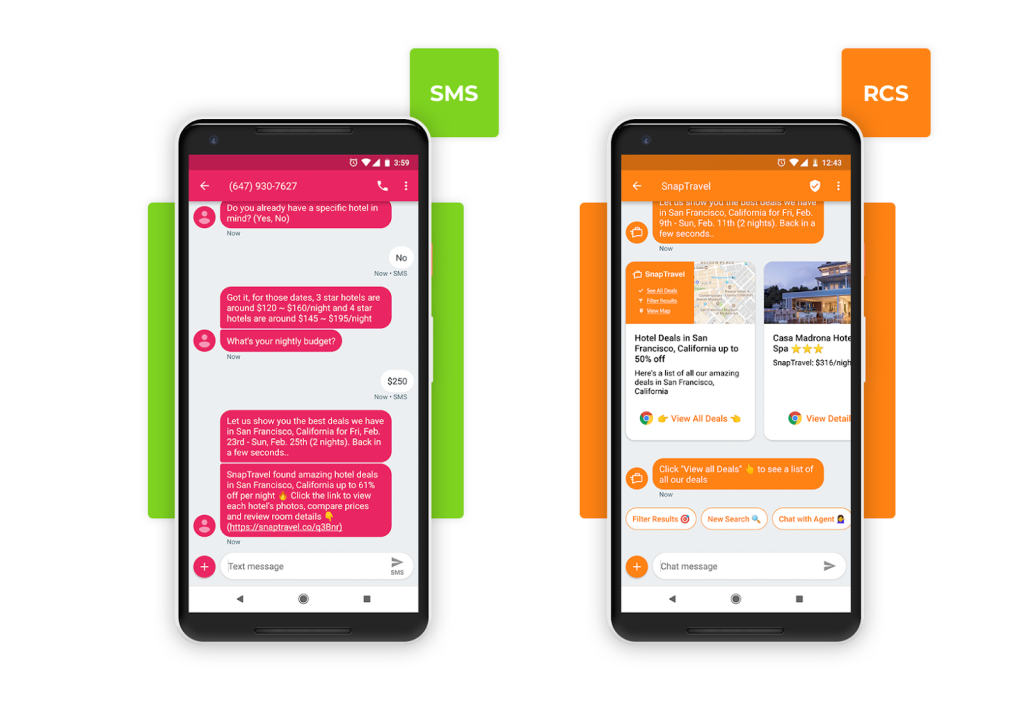 WHY tackle RCS/RBM now and why COMVERGA
Connectivity across operators
COMVERGA is a partner for customer solutions
Complex solutions within the Omnichannel platform
Integration with existing internal systems
Connection with business transactions
Communication channels integration into one environment
Consulting and support with content creation
Different business models, customization
Are you interested in the service or have any questions?
Please fill out the short form and we will contact you as soon as possible.